About us
Event technology and music production
The late sixties – our first tentative steps in the event industry
After working as amateur musicians for several years we started providing and running the technical equipment for discotheques back in 1969. In 1970 we began collaborating with various bands, organizing rock concerts both nationally and internationally. The next logical step in the mid- seventies was to set up a hire company for PA and lighting systems.
The late seventies: a shift in focus towards event production
As the seventies progressed we became more and more involved in looking after the technical side of things and by the early eighties we had started planning and conducting our first national and international tours on behalf of international agencies.
The mid-eighties: our first equestrian events
When the new WESER-EMS Hall in Oldenburg opened in 1986 our brief was not just to supply the PA but also to provide the musical accompaniment for the riding competition that followed the Oldenburger Hengstkörung where new licensed stallions are crowned. This event proved to be a watershed for us and really launched our career in the field of delivering the technical and musical support for equestrian events at both national and international levels.
The nineties: our breakthrough into the international tournament scene
Our involvement in equestrian sport grew steadily during the course of the nineties as we provided the sound and lighting for more and more German tournaments such as those held in Oldenburg, Bremen, Dortmund, Balve and Frankfurt. It was not long, however, before we also managed to break into the international scene and soon we were booked for different events in the Netherlands, Belgium, Monte Carlo and Switzerland as well.
The new millennium: the FEI World Equestrian Games, World Cup Finals und Olympia
We have a wealth of experience in managing many different types of event and are justifiably gratified by all the accolades we have received from our clients over the years - many have worked with us for over twenty years in the meantime. Our music, technology and initiative have not just enriched many German and European Championships but also the World Equestrian Games in Aachen in 2006 and again in Lexington (Kentucky) in 2010. We have also been summoned to the World Cup Finals on no less than three occasions - to Dortmund, Düsseldorf, Amsterdam, `s-Hertogenbosch and Las Vegas.
One of the crowning moments of our career was to be invited by the FEI to work on the Olympic Games in London in 2012. Our scripted music for the Grand Prix and Grand Prix Spécial competitions was widely praised and we also received a lot of positive feedback for the technical support we provided and for the professional and assured way in which we presented the music for the freestyles.
If you are looking for a long-term reliable and expert partner for your event, then you need look no further than E Media Design!
For several years, we have connected to the following associations and organizations: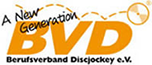 Our highlights
OLYMPIC GAMES
London Greenwich (GBR) 2012
FEI WORLD EQUESTRIAN GAMES
Aachen (GER) 2006
Lexington, Kentucky (USA) 2010
FEI WORLD CUP FINALS DRESSAGE
Dortmund (GER) 1999,
Düsseldorf (GER) 2004
Las Vegas (USA) 2005, 2007, 2009, 2015
Amsterdam (NED) 2006
s-Hertogenbosch (NED) 2008, 2010, 2011
Göteborg (SWE) 2013, 2016

Frankfurt (GER) YR 2006-2011

FEI WORLD CHAMPIONSHIPS
YOUNG DRESSAGE HORSES
Arnhem (NED) 1999, 2000
Verden (GER) 2001-2011
Ermelo (NED) 2016, 2017

FEI EUROPEAN CHAMPIONSHIPS
Arnhem (NED) 1999, 2001
Verden (GER) 2001
Kreuth (GER) 2004, 2014
Mannheim (GER) 2007
Rotterdam (NED) 2011
Herning (DEN) 2013
Aachen (GER) 2015
Göteborg (SWE) 2017

CHIO Aachen
Weltfest des Pferdesports
Aachen (GER) since 2005
EQUITANA
Weltmesse des Pferdesports
Essen (GER) since 1999
1999 - HopTopShow - ZEITREISE
2001 - HopTopShow - LE PRINCE
2003 - HopTopShow - RYTHMEN DER NACHT
2005 - HopTopShow - MOMENTS & MIRAKLES
2007 - HopTopShow - CAVALUNA
2009 - HopTopShow - VIAMONDO
2011 - HopTopShow - FABULOSO
2013 - HopTopShow - FESTIVALO
2015 - HopTopShow - AMIRANDO
2017 - HopTopShow - PASSEPARTOUT

EQUITANA Open Air
Neuss (GER) since 2000