Lighting services
We also have available a perfect TV and sports event lighting system that is calculated and installed in accordance with the current European Norm for illuminating sporting events, DIN EN 12193.

Something else we have in our box of tricks is excellent show lighting – something without which no successful event would be complete!
Whether we are talking about an opening or awards ceremony, a show performance or major gala event, it is absolutely essential that you have professional spotlighting capable of illuminating large areas of the arena evenly in exactly the right shade of colour.

Another specialist feature our powerful spotlight systems have to offer is so-called architectural lighting. A unique colour mixing system makes it possible to immerse any illuminated object in any desired colour.
We also have the latest LED high-output spotlights available.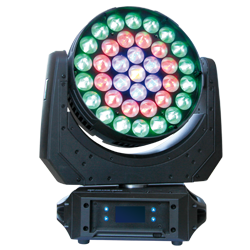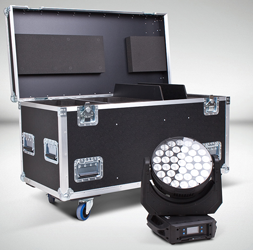 New in the rental 50 ExpoLite TourWash Power 555 CM+W Zoom 37x 15W RGBW, 8-40°, Wireless DMX
Software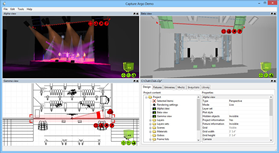 CAPTURE Argo Visualization Software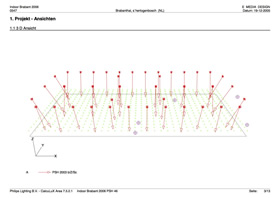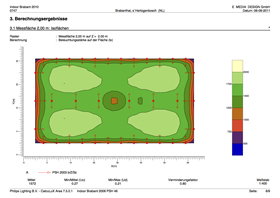 Software for calculation of TV-Sport lighting.