PLANNING and INSTALLATION
WE CAN EXECUTE THE PLANNING FOR ALL YOUR EVENTS AND PERMANENT INSTALLATIONS
We use professional planning tools such as AutoCAD, a 3D drawing programme used widely internationally, to produce precise production plans and then employ Calculux and Relux to calculate the actual number of spotlights required and their level of illumination.

We use EASE to produce meaningful room simulations for the optimum distribution of speakers as it also provides you with a visual simulation of the results to be anticipated.

By using Capture in conjunction with our lighting desks and moving light controllers we are able to create a three-dimensional representation of the spotlights and moving lights prior to the show, enabling us to visualize lighting programming ahead of the actual event. It also enables us to pre-programme complex lighting sequences in advance, thus reducing set-up and rehearsal times. This spatial method of observation is a very useful tool when pre-planning upcoming events.

Some examples of permanent systems we have installed - The revamped audio and lighting set-up in the Niedersachsenhalle in Verden (Hanovarian Association) - Gestüt Kampmann riding arena - Auction arena of the Oldenburger Association - Training arena of the Weser-Ems Equestrian Association - Kurt-Günther-Jagau Halle at the Luhmühlen Training Centre - Riding arena belonging to the Sheikh of Sharjah, Sheikh Dr. Sultan Bin Muhammad al-Quasimi

We are highly delighted by the accolades we have received from our satisfied customers in the field of audio and lighting technology over the many years we have been in the business and would like to take this opportunity of thanking you for the trust you have placed in us over the years.
Projekte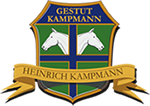 Gestüt Kampmann, Lingen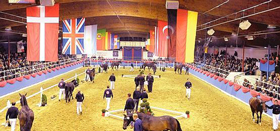 Auktionshalle Oldenburger Verband, Vechta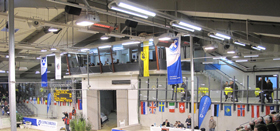 Niedersachsenhalle Verden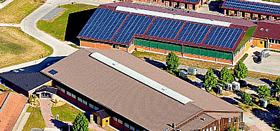 Kurt-Günther-Jagau Halle, ALZ Luhmühlen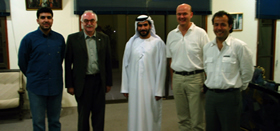 Sharjah Equestrian & Racing Club IndoorArena